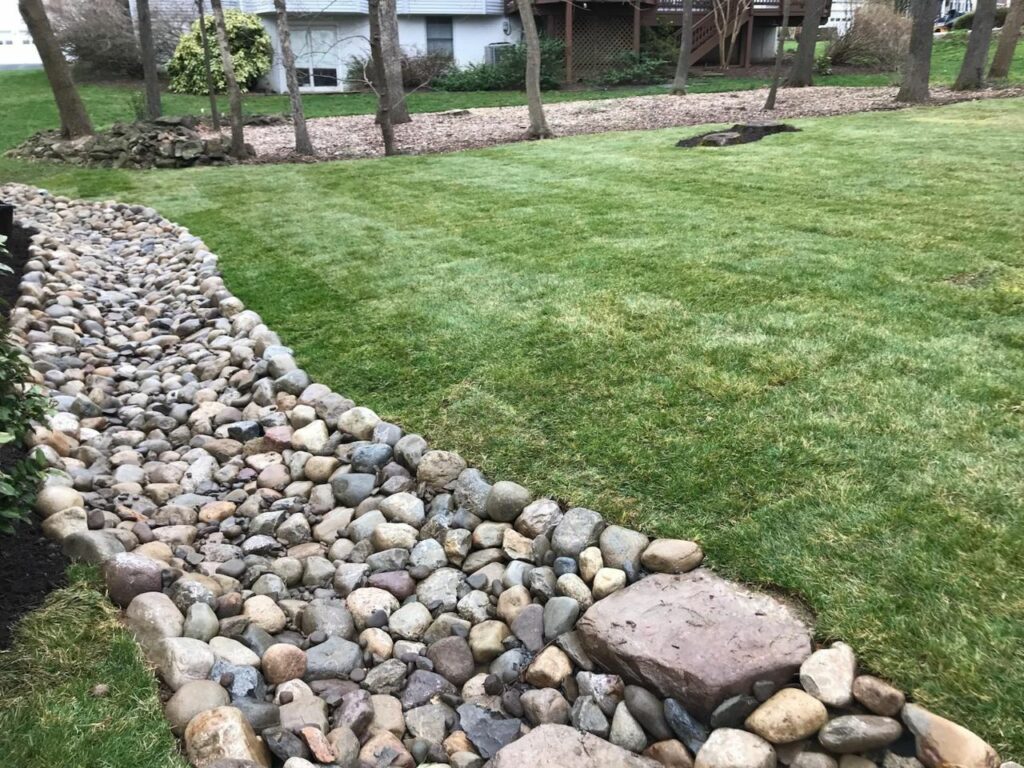 French drains are a useful tool, but they must be well-maintained throughout the year to continue working optimally. Although the system is there to help provide drainage during heavy rains, it is more at risk of damage during the winter. The freeze and thaw cycle can deteriorate its components, even those underneath the soil.
At Drainage & Erosion Solutions, we seek to give our clients the best possible drainage systems for their properties. We also want to make sure their systems work well and last for years. Our team of certified engineers and contractors hold years of experience in retaining walls, waterproofing, and quality French drain installations. Our professional work and friendly service have received glowing reviews across Northern Virginia.
Below, we discuss how to maintain your French drain installation this winter:
Keep It Below the Frost Line
For those who are not aware, the 'frost line' is the depth at which frost penetrates the soil. Professional builders and contractors consider this when planning on building any structure, including drainage installations like French drains.
It is important to check the frost line and compare it to the depth of your French drain. If it is below it, then it should be fine, but if it is above the frost line, that means any moisture left within the drain will likely freeze. Have a professional readjust your French drain if it is positioned above the frost line to ensure it functions safely throughout the year.
Insulate the Piping
If your landscape makes it difficult for your French drains to stay above the frost line, another way to protect them is to insulate the piping. Most of the French drainage pipes should be below the frost line, but any part above should be well-insulated.
This will ensure that there is no disruption of the flow of water while also keeping the internal temperature of the drain below freezing.
If you find that the shallow areas of your French drains are not well insulated, talk to a French drain installation specialist and have them add protective insulation.
Separate from Downspouts
Another way to ensure your French drains remain intact through the winter is to make sure that the downspouts of your gutter system are not directed toward your French drains.
While this might seem counterintuitive, doing this will ensure that your French drains are not overwhelmed with debris and excess water coming from the downspouts. They are only meant to manage the water flowing on the surface of your landscape, not the additional water from your gutters.
Instead, either make sure that your downspouts separately direct water away from your home or have additional French drains installed to direct water away from each downspout, providing your landscape with additional drainage.
Drainage & Erosion Solutions: French Drain Installation in Washington, DC
The suggestions listed above will help ensure your French drains can survive the winter and continue to protect your home from water damage throughout the year. Drainage & Erosion Solutions provides comprehensive drainage solutions, such as quality waterproofing, accurate land regrading, and effective French drain installations. Throughout Washington, DC, and Northern Virginia, our experienced team has helped install dozens of property-saving drainage systems.
Contact us at (703) 534-1949 to learn more about our services and connect with a drainage specialist today!