As spring rain showers begin in earnest, you may notice excess sogginess around your yard. Yet you could solve this issue by having your yard graded, which entails leveling then adding a slight slope to your property's soil. If performed correctly, this service can provide a drainage solution for the water that runs and pools in your yard. Still, turn to a local yard grading company to ensure that your yard receives professional treatment.
Drainage & Erosion Solutions offers diverse options for numerous drainage concerns in Arlington, VA. As a design and build firm, we have engineering and contracting divisions that assess problems and customize solutions. Moreover, our services are available year-round and performed by licensed professionals. We deliver high-quality customer service with attention to detail. Contact us at (703) 534-1949.
Ground Leveling & Sloping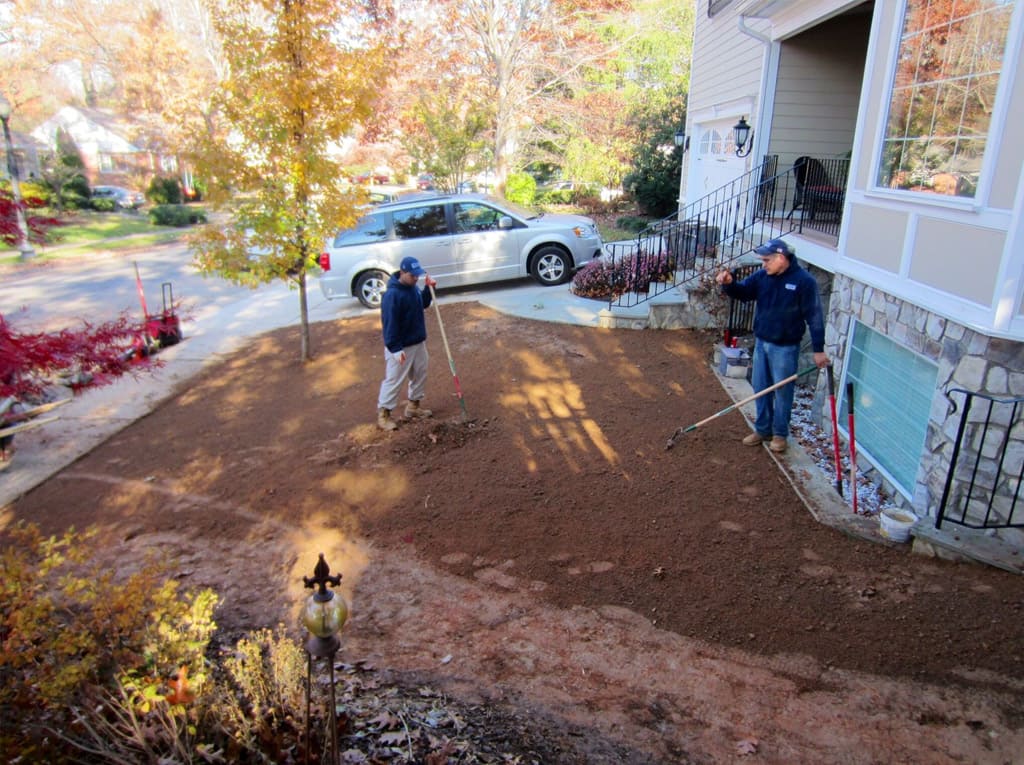 During a land grading service, men and machines strategically redistribute a landscape's dirt to create an appropriate slope for your overall landscape design. This includes accommodating hardscape features as well as planning a means for water to drain away from your home.
While yards are usually graded during the home building process, they often need regrading at a future date. Precipitation and other environmental factors cause landscapes to shift, which can damage your home, lawn, and landscape features.
A professional drainage and erosion service can inspect your yard if you notice water pooling on it, which generally indicates a need for yard regrading.
Drainage Solution for Excess Water
Perhaps the most important reason for land grading is to protect your home's foundation. A properly graded yard moves water away from your home to prevent mold, flooding, and erosion from occurring.
Your driveway and hardscape features—such as patios, walkways, and steps—can also experience damage from improper drainage. Excess water can cause these features to sink, crack, and shift, requiring cumbersome maintenance.
Yard grading can work in conjunction with fixed drainage systems—including French drains, swales, and municipal drains—to direct water away towards an appropriate drainage site. However, grading offers a less intrusive, stand-alone solution for yard drainage.
Drainage & Erosion: The Preferred Yard Grading Company in Arlington, VA
Turn to Drainage & Erosion, Arlington, VA's preferred yard grading company. With over 40 years of experience, we offer expertise in solving your drainage problems. We stand by our work with strong warranties for each of our services. We're committed to providing excellent craftsmanship, which is why we have been given the Super Service Award by Angi. Contact us today at (703) 534-1949!