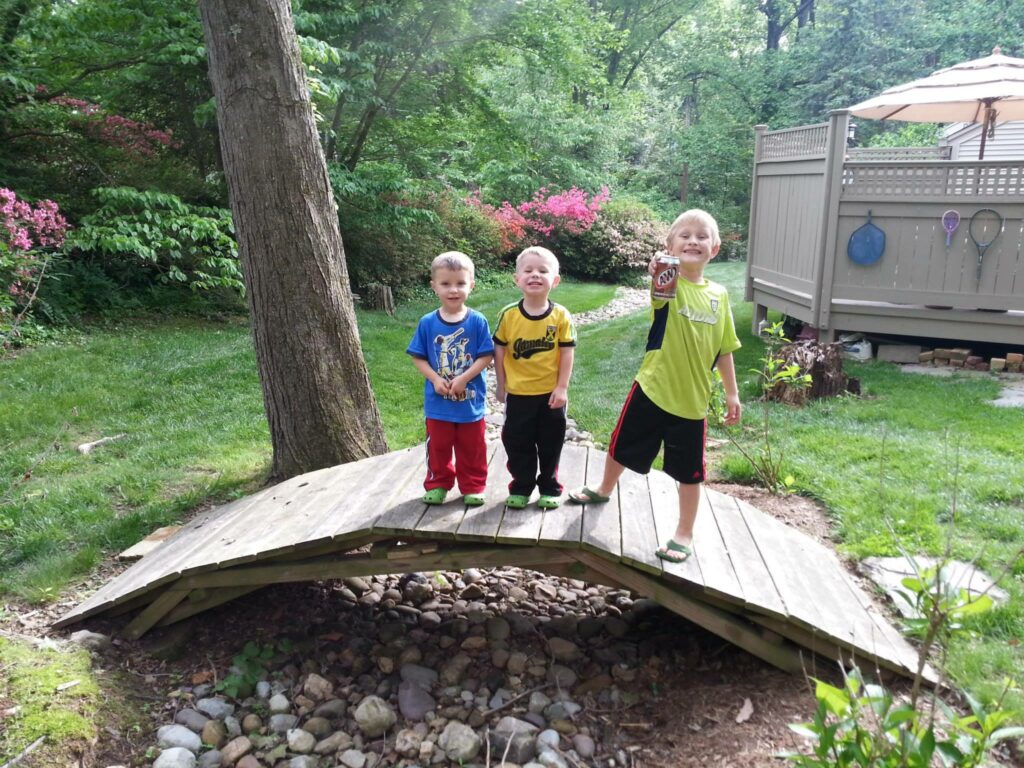 When homes or businesses are built near creeks and streams, some parts of the properties may be at risk from stream erosion. If your home sits near a stream, you can avoid heavy damage by seeking the assistance of an experienced home waterproofing company. Their professionals can identify which areas will be affected and provide you with several options to resolve the issue.
Numerous clients across Arlington, VA, and Northern Virginia have turned to Drainage & Erosion Solutions. We have helped residents and business owners protect their structures through excellent waterproofing and drainage constructions. We can also perform thorough evaluations of your property then design and construct an installation that addresses its issues.
3 signs that indicate you'll need to stabilize your stream bed
One of the easier signs to spot, trees leaning over a nearby stream or creek indicate a problem. They suggest that the ground around the tree can no longer hold the trunk's weight.
This occurs because the soil around the tree has eroded from stormwater and groundwater flowing toward the stream. With less soil to hold the weight, the tree gradually leans over.
Potential solutions include constructing a drainage swale or retaining walls covered by rocks to prevent further erosion.
Along with leaning trees, also look for exposed tree roots in and around the area of your property, particularly near any streams or creeks.
Exposed roots are yet another sign of erosion as well, as water runoff will break down the soil around your trees and, over time, lift away sediment, thus exposing the tree roots.
Similar to the sign of leaning trees, an erosion specialist would recommend a retaining wall and drainage trenches to reduce the amount of water runoff within your property.
One more indication that you may want to seek assistance with stream bed stabilization is the sight of cracks within the soil near the streams and creeks within your property.
These cracks mean that water from the stream has formed veins within the soil, slowly breaking apart larger and larger chunks of sediment, forming cracks that will eventually break the ground apart to expand the stream bed.
The ground where the cracks formed can be salvaged, but the rest of your property should be protected with the installation of proper drainage systems that will stabilize the stream bed's growth and control the level of erosion occurring on your property.
To ensure this, you should call on an established service with experience in fixing serious erosion issues.
Drainage & Erosion Solutions: Reliable Home Waterproofing Company in Arlington, VA
Those are some of the signs of stream bed destabilization that you should look out for. Once you find these and other signs that indicate stream erosion is occurring on your property, contact a reputable home waterproofing company like Drainage & Erosion Solutions. Our team will be able to promptly address your needs and concerns through our expertise and years of experience in the field of contract waterproofing and drainage construction. Contact us today at (703) 534-1949 to find out how we can help you protect your home from water damage and erosion.