Despite many homeowners' best efforts, basements' subterranean installation leaves them vulnerable to water damage constantly. Dampness not only imperils basements but, left unchecked, can deteriorate the structural integrity of a home overall. So, homeowners should watch out for several signs that their basement is suffering from such a problem: mold, wood rot, musty smells, and more. A professional can provide them with excellent wet basement repair services to prevent significant water damage.
Drainage & Erosion Solutions offers waterproofing and repair services for Maryland residents. Our expert team works with commercial and residential clients to deliver long-lasting, high-quality solutions for drainage and other water-related issues. With over 40 years of experience, we have accumulated many satisfied clients. We comprehensively analyze each project's needs, budget, and preferences to deliver customized results. To learn more about our wet basement repair process, call (703) 534-1949.
Below, we discuss how to determine when your basement is suffering from water damage or leaks:
Standing Water
Among the first clues of a wet or leaky basement is standing water. For instance, a plumbing system with a broken pipe or water flow issue will cause a puddle to accumulate around its source. Similarly, floodwater often seeps through cracks and porous concrete.

Over time, puddles will stain basement walls and flooring. Inspect these stains, as they can indicate the water's source and extent of damage. Furthermore, inspect your sinks, toilets, washing machines, and water heaters routinely to ensure they work without issue.
If standing water is a persistent problem in your basement, consult a professional team. Drainage & Erosion's experts can thoroughly examine your property and assess the water damage.
Peeling Paint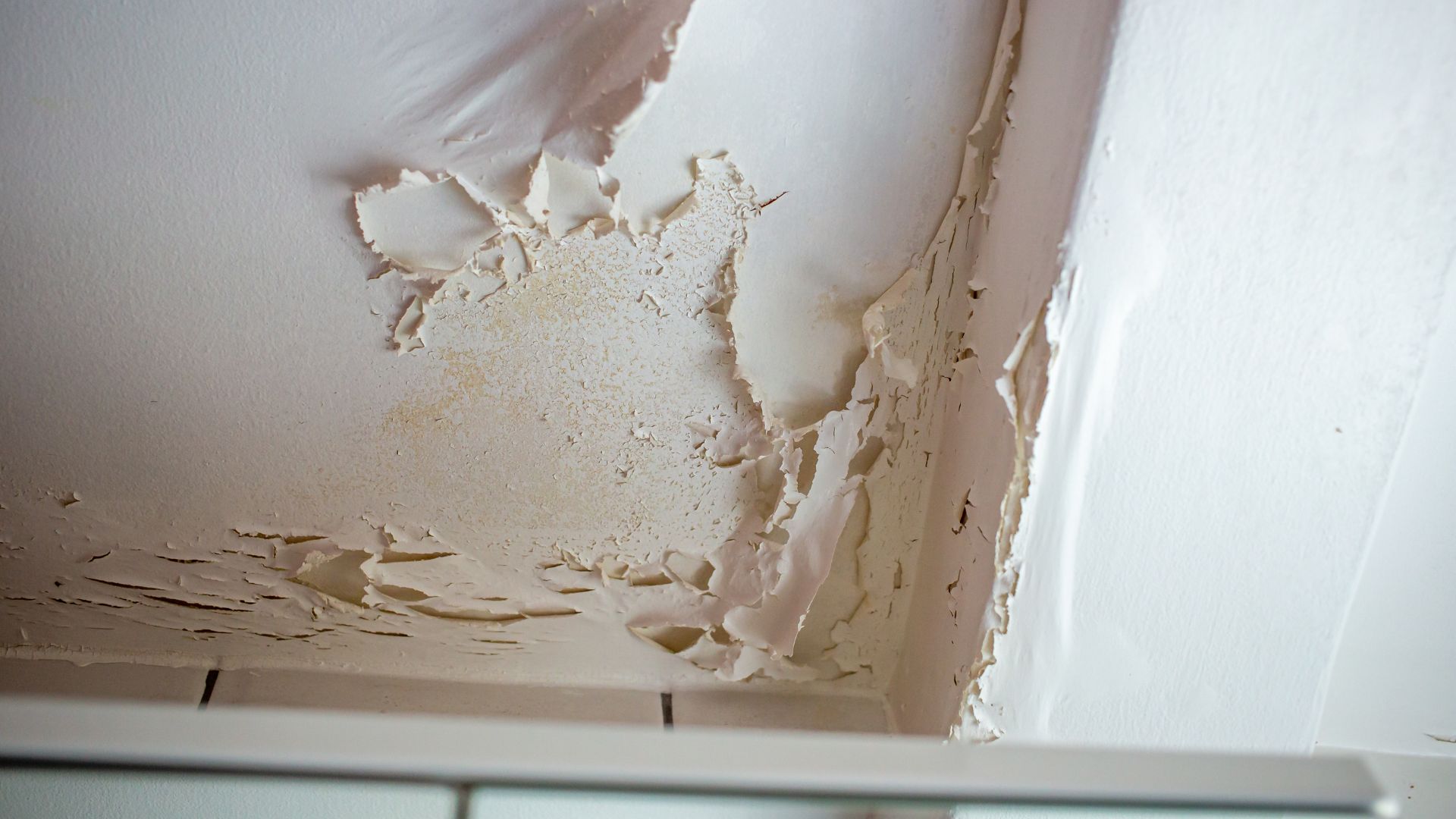 High humidity levels can cause paint to peel and chip as it absorbs moisture in the air, which decreases its adhesion. Once it seeps through the paint, water can react to minerals in your home's masonry and decay the wall.
Be careful when examining peeling paint in your basement, though. Some walls begin peeling due to poor surface preparation during the painting process—the presence of dust particles or moisture on the wall before painting may cause the finish to deteriorate. Poor-quality paint is also a culprit, so consider that factor as well.
Mold
Mold and mildew thrive in damp environments and come in many colors, including black, yellow, and green. Once present, mold may invade wall cracks, carpeting, and furniture if conditions are right. Anyone exposed to mold for extended periods may risk health complications and respiratory issues, particularly those with preexisting conditions.
Mold can grow across a home in a matter of days, so address this issue immediately if you notice its symptoms in your basement. A professional team of waterproofing specialists can help you resolve existing mold damage and prevent it in the future.
Rotting Wood & Wall Discoloration
Finally, wooden surfaces and structures in your basement can show characteristic signs of water damage. Wood exposed to high-moisture environments and condensation often swells and begins to break down.
You can recognize wood rot by its discolored, splintered, or shrunken appearance. Affected wood will smell earthy and pungent, too. While you can easily replace wooden furniture, some wooden structures in the home are critical to its architectural integrity and safety. For example, the floor joists in a crawl space—which hold flooring up—require significant time and resources to replace if affected by wood rot.
When water seeps into concrete, it can react with minerals to create stains and discoloration. In some cases, concrete spalling causes salt deposits from the water to settle, thus damaging the wall's integrity. Nevertheless, a professional basement waterproofing company has solutions to seal your basement.
Affordable Wet Basement Repair Solutions in Maryland!
Drainage & Erosion Solutions helps Maryland home- and business owners address wet basement repairs efficiently. We are a design-build firm that prides itself on exceptional customer service and comprehensive solutions. Our experienced engineers and contractors specialize in French drains, drainage swales, waterproofing, and more. Call (703) 534-1949 to learn about our wet basement solutions today!