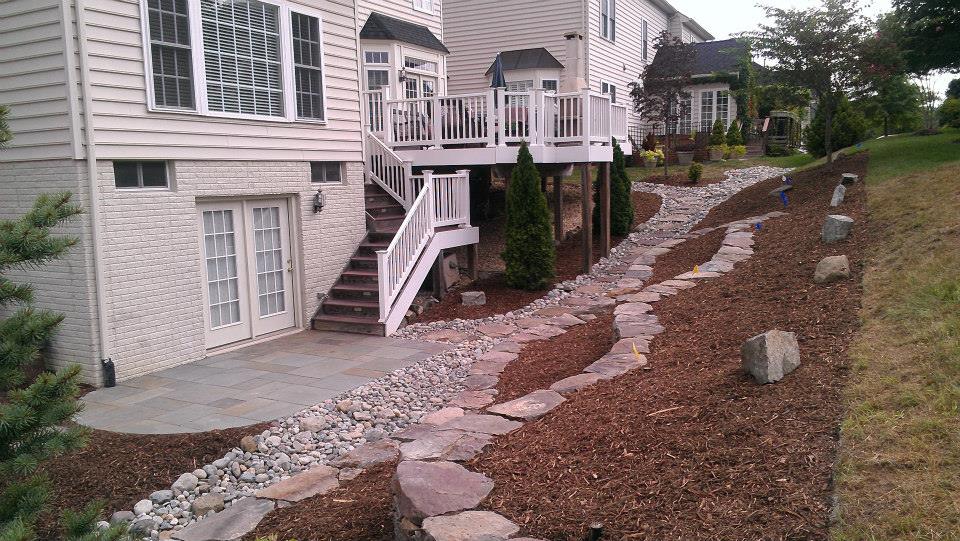 The cold winter temperatures drive most families to cozy up indoors and leave outdoor activities to rest. Installations, repairs, and replacements in integral areas of the home are often left to rest until the weather warms up as well. Among these include drainage installations and basement waterproofing, which could make a significant difference in your home's defense against potential water damage due to winter storms or heavy rains. 
At Drainage & Erosion Solutions, our service teams are ready to work all throughout the year. This is because we are a highly experienced home waterproofing company with the understanding that landscaping and drainage issues can occur year-round. When these problems arise, homeowners in Arlington, and throughout Northern Virginia will require professionals that can respond quickly and efficiently to ensure the safety of their home from any further water damage. 
Cold but not Frozen
Something most businesses encounter over the colder months are fewer appointments for their services, as most customers may consider it pointless to begin a home project during the winter. However, our crews are outfitted with warm winter gear and can work with their usual efficiency if the ground isn't entirely frozen, which rarely happens. It's a welcome change to the heat of summer workdays!
Inclement Weather is Year-Round
Northern Virginia's unpredictable storms don't take a break for the holidays, so neither do we. Snow melt can still overwhelm your drainage system and cause ice expansion when temperatures drop to freezing, which can create additional structural concerns. Therefore, we will continue to offer our services through every season.
For the Sake of Your Plants
Scheduling with us in the winter brings an unexpected bonus, plants can be removed for the work and replanted, as the cold weather keeps them preserved longer with roots exposed. In the summer, they often dry out and die and new plants must be purchased for the finished landscape. Consider having your drainage work done in the winter if it requires excavation of your favorite greenery.
Choose Arlington, VA's Most Reliable Home Waterproofing Company
With over 40 years of home waterproofing experience, we keep your best interests in mind. We will provide you with personalized drainage solutions that will help you save more in the long run and prevent further home  damage. We understand that coming across home drainage issues can be overwhelming at times, but we have the expert knowledge you can rely on at any time of the year. 
Our dedicated team is always ready to help you with your next drainage installation or landscaping project. Contact us at (703) 534-1949 for more information to learn more about our services.