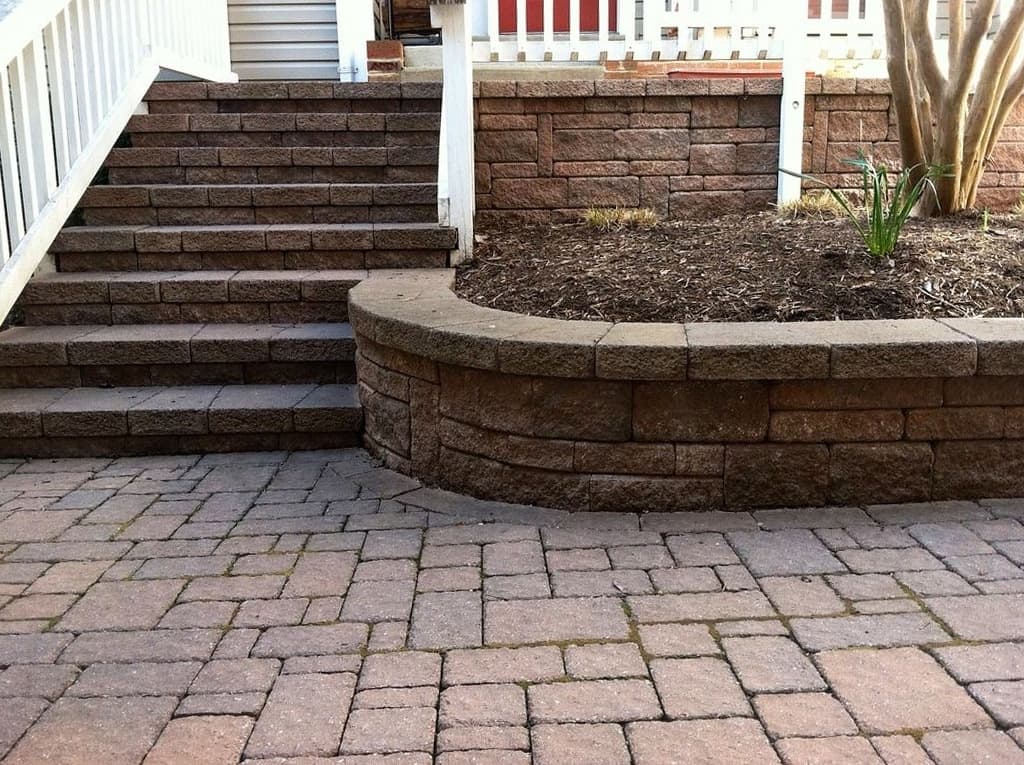 A patio will provide you with an outdoor entertainment area that you will enjoy for years to come. However, choosing the right material can be stressful do to all the options. Your patio's surface material gives it a distinct look and enhances your yard. Factors such as location, size of the outdoor space, budget, and personal preference will guide you on choosing the right surface for your patio. If you're looking for a professional patio installation, let the experts at Drainage & Erosion Solutions guide you through the process.
At Drainage & Erosion Solutions, we have over 40 years of combined experience in engineering, landscaping, and drainage construction. We will use our knowledge and design skills to create a customized patio that you will love. Below we have gathered some information on different types of materials used to build patios:
Gravel
Installing a gravel patio in your yard will provide you with the patio space you are looking for while keeping time and costs down. Gravel is generally an inexpensive material and it is also relatively simple for you to install this type of patio. Gravel patios provide excellent drainage in your yard, you won't have to worry about water pooling up in your patio area after a storm. It also keeps weeds from growing in the patio area.
Concrete
Concrete patios may be one of the most affordable ways to install a patio on your property. You will be able to rely on concrete for a long time. As long as you maintain the patio properly, it will be usable for many years. It is also possible to put decorative tiles or other materials on top of the concrete, creating a unique patio.
Clay Bricks
If you want a patio area that is going to look impressive, then use clay bricks as the primary surface material. Clay bricks have a classic look to them that will allow you to create a gorgeous patio area. However, it can be a bit more expensive and difficult to accomplish than some of the other patio methods. You can also create several patterns or use reclaimed bricks to create a design you love.
Tile
A tile patio is a beautiful addition to your yard that you can customize. Tiles offer you a wide range of different visual options, and you'll have many different colors, textures, and patterns to choose from. Tile is an affordable, cost-effective way to get the look that you want.
Stone
A stone patio is a sophisticated, beautiful look that is sturdy. There are many different types of cut stone that you will be able to choose from. You can pick out something really impressive such as marble or you can go with a more practical option such as sandstone.
Professional Patio Installation In McLean, Va
At Drainage & Erosion Solutions, we offer professional patio installation in McLean, VA. We install patios of all sizes, shapes, and with a variety of materials. We specialize in the design and installation of permeable paved patios. Our highly-experienced staff is dedicated to helping you create a beautiful backyard, and we will go above and beyond to make your ideal patio or walkway a reality.
We look forward to working on your next project! Let us build the patio of your dreams! Contact us today at (703) 534-1949.